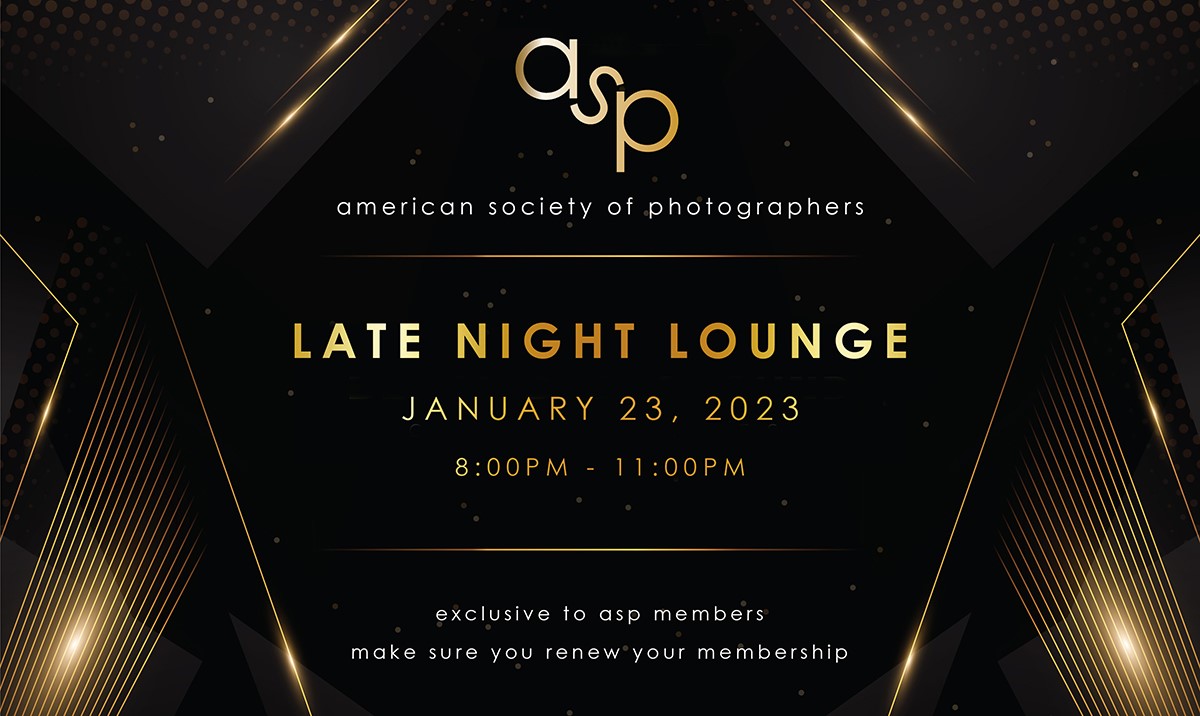 ---
Relax with friends and family after the PPA Awards Ceremony at the ASP Late Night Lounge. Hangout, have a drink or grab a bite to eat. Join the fun by bidding on items at the silent auction! Auction items include vintage cameras and zoom or in-person sessions with SUPERSTAR Photographers!
One Pass Hefty Salad Bar
Romaine & Baby Greens
Topping Choices: Chicken, Garbanzo Beans, Tomatoes, Cucumbers, Diced Egg, Crumbled Bacon, Red Onion, Carrots, Olives, Roasted Peppers & Corn Salad.
Cheeses: Parmigiana-Reggiano, Blue Cheese & Aged White Cheddar.
Dressings: Balsamic Vinaigrette, Buttermilk Ranch or Caesar Dressing.
---
Cash/Credit Card Bar: Soft Drinks, Beer, Mixed Alcohol Drinks, Red & White Wine by the Glass.