Dana Rose Storytelling
Finding Your Perspective with Photoshop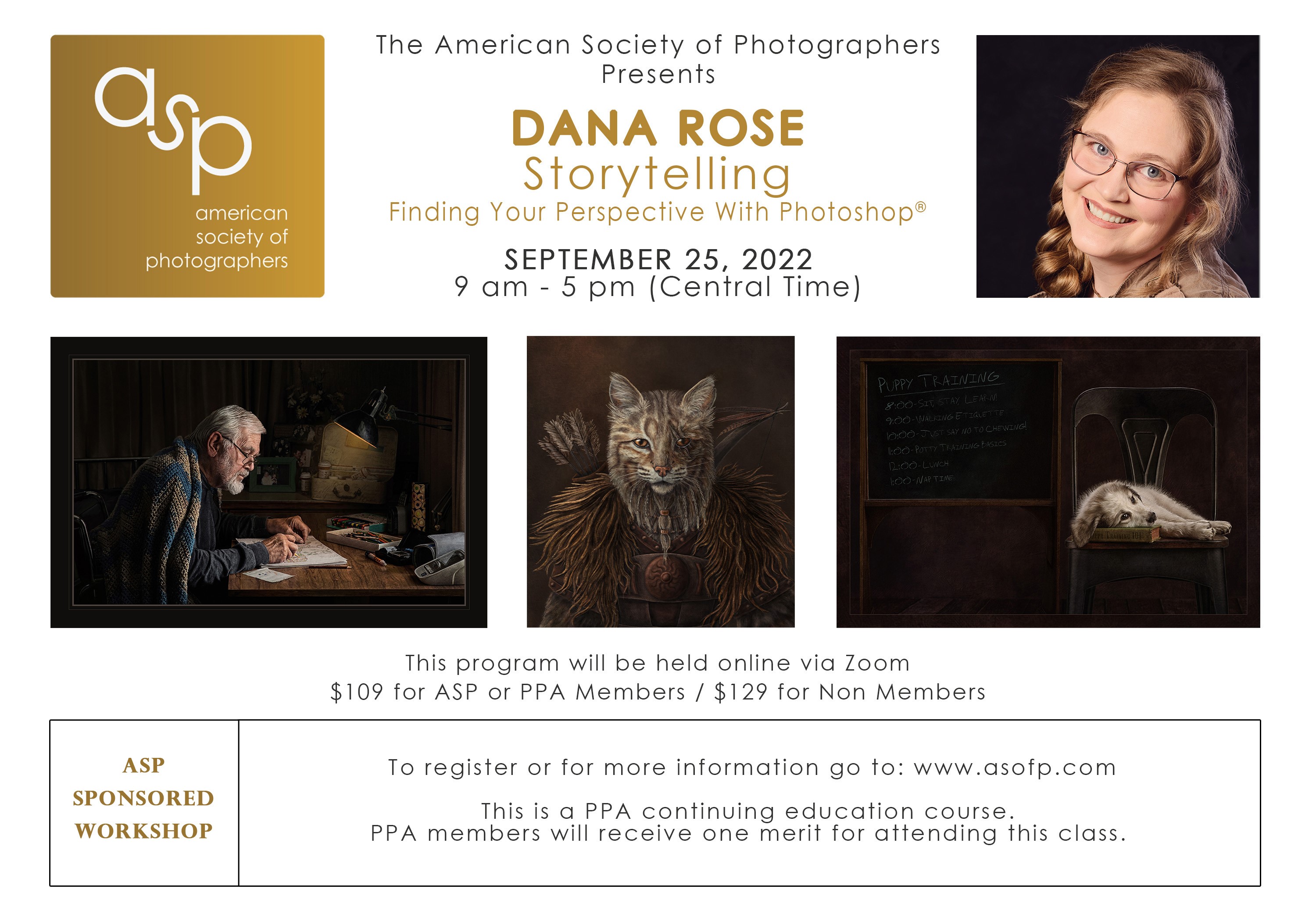 ---
Workshop Overview
I believe that there are many different ways to tell a story and many ways to utilize photoshop as a tool to tell those stories. The trick is learning which way makes the most sense to YOU and the story you want to tell.
I think a lot of people struggle with just getting started. We'll cover techniques you can use to come up with ideas and how to follow through to create what you envision. Then we'll discuss various ways to utilize photoshop to create it! I have lots of quick tips to speed up your workflow such as using actions, saving presets, utilizing libraries, cheats for freehand drawing and so much more.
This program will vary each time it is taught as I use different images and take suggestions from the audience on what they would like to learn. My goal isn't to just teach you photoshop but rather to teach you how to develop your own way of using photoshop to create your own editing style. And most importantly, we'll have fun doing so!
---
Dana Rose - Biography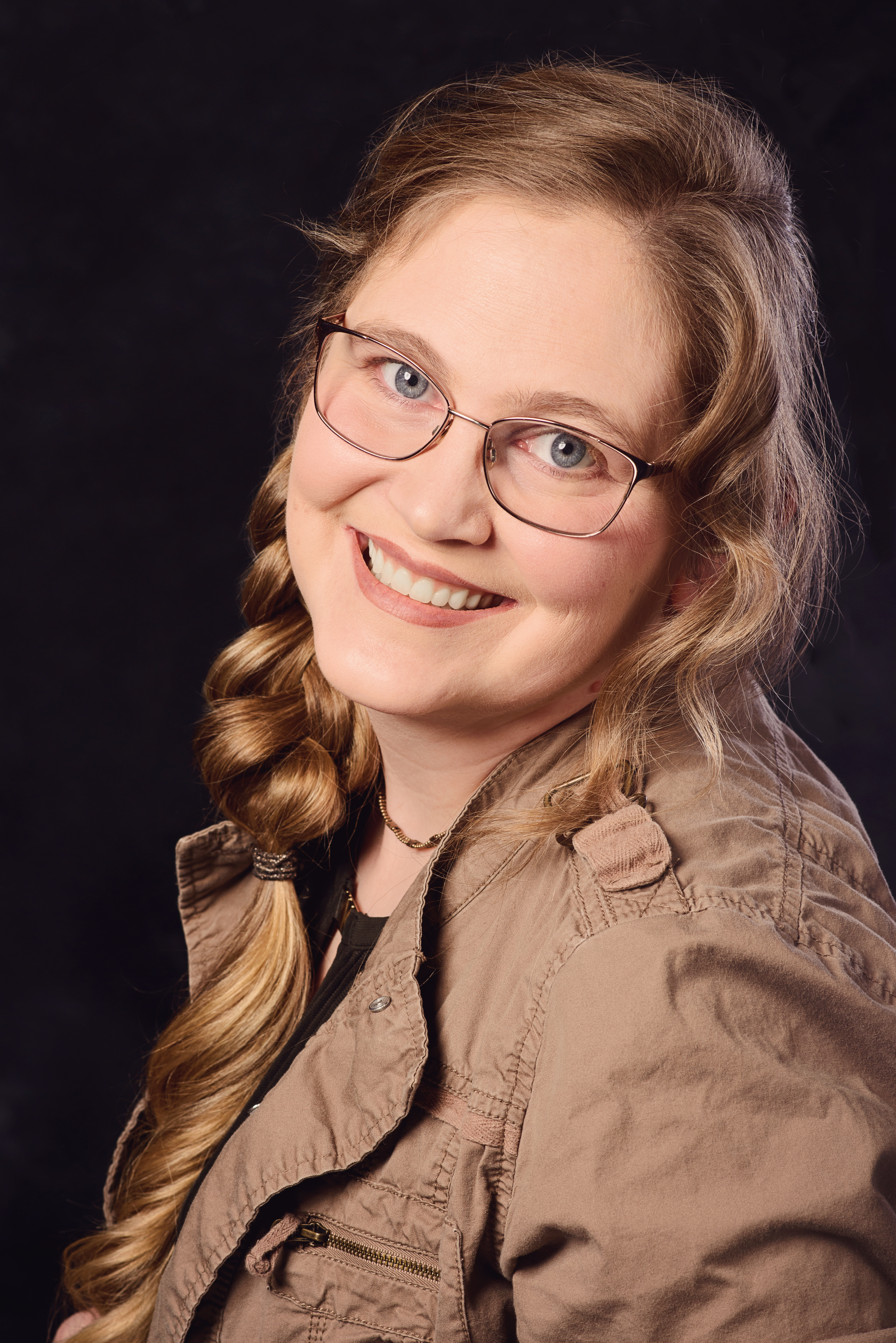 Dana is a photographer located in Alvord, Iowa - a tiny town in the far northwest corner of the state. Her portraits of families, children and seniors have a unique, storytelling style. Dana believes that the art in your home should be something you connect to. What better way to create happiness in your home than to feature art of your family and children?
Dana's studio is in the front portion of her home that she shares with her husband and two children. She earned an associates degree in graphic communications in 2003 and worked as a graphic designer building photo albums, retouching images, designing advertising and other creative work for other studios. She discovered her love of photography during this time and after moving back to her childhood town opened her studio in 2011. In 2021 she earned her Master of Photography degree through PPA.
Dana has received many art and photography awards on the state and national levels. Her most recent accomplishments include earning a spot on Team USA to represent the USA in the 2021 World Photographic Cup, 2020 Double Diamond photographer, and five nominations for the 2021 GIAs.
Rose Designs Fine Art Portraiture