The Museum Project
The American Society of Photographers invites all members to participate in the first ever "Museum Project," themed:
"The Maker's Muse: Contemporary Photography from the Artists of the American Society of Photography"
CALL TO ENTRY NOW OPEN
DEADLINE EXTENDED TO MAY 31, 2020

This Salon of museum quality images will be selected by curators and artists in American and abroad, leading to a complete traveling exhibit that will be promoted to museums and galleries both in the United States and across the globe.
Images will be accepted beginning March 17th, with an EXTENDED deadline of May 31, 2020.
This is only available to current members, so renew your dues here. If you are a former member and would like to join again, please click here.
We look forward to showcasing and bringing unrivaled awareness to our members and their artwork in a new and exciting way.
Call for entry is open, click here to submit your images.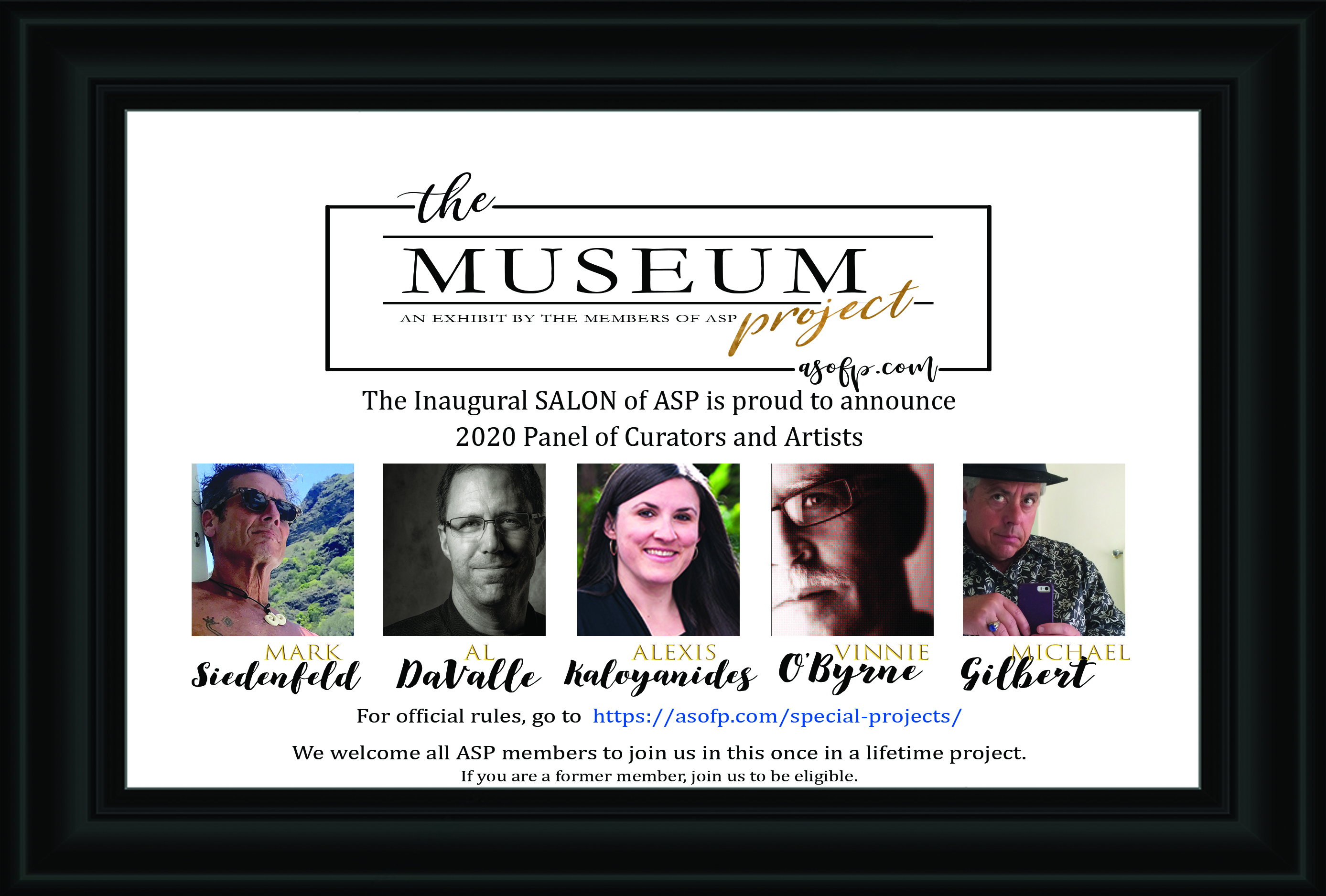 For additional comments, please contact:
Leslie Ann Kitten- 806.577.2201 or leslie@savantphotography.com
Anne Kelley Looney- 443.745.2968 or annekelleystudio@gmail.com