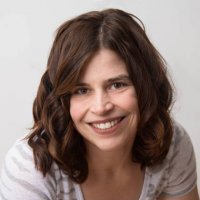 Member Details
| | |
| --- | --- |
| Name: | Betsy Finn |
| Credentials: | M.Photog., Cr. |
| Studio Name: | Betsy's Photography |
| Address: | 902 Marshall Lakes Drive |
| City/State/Zip: | Dexter, MI 48130 |
| State Eligibilty: | MI |
| Phone: | 734-424-0472 |
| Email: | Contact Member |
| Website: | http://www.betsysphotography.com |
Biography
Betsy has been creating images for clients since 2005, and has specialized in creating portraits for over a decade. In 2010, she was named one the industry's up-and-coming photographers to watch by PPA. Her home studio has been featured in Professional Photographer Magazine, and on DIY Network's reality show, "Renovation Realities."
Her portraits have won numerous awards and have been featured in exhibitions and art shows. She is a contributing writer* for Professional Photographer magazine as well as a seasoned educator. Some of her accomplishments are listed below.
Degrees + Education:
Master Photographer (2012)
Photographic Craftsman (2010)
Hope College, B.A.s in Studio Art (Photography) and Business Management (2005)
Accolades + Awards:
PPA 25+ Bar (2020)
PPA 25+ Bar (2018)
Master Photographer (2012)
Photographic Craftsman (2010)
DPPA Service Degree Medallion (2011)
Michigan Service Award (2011)
Michigan's Top 7 Photographer (2008, 2009)
PPA Photographer of the Year, Bronze (2008, 2009)
DPPA Best of Show (2008, 2009)
CPP (2005-2016)
Current Member
Professional Photographers of America
American Society of Photographers
Ann Arbor Women Artists
Volunteer + Leadership Positions:
NILMDTS digital retouch artist (2020-present)
NILMDTS area coordinator + photographer (2008-2010)
Michigan Councilor, PPA (2009-2012)
PPA Forum Committee (2009-1011 + chair for a portion thereof)
DPPA Board Member (2009-2010)
GLIP Board Member (2009-2010)
Past Speaking Engagements:
Imaging USA
Super Monday - PPA
Michigan - MMPPA, MTPPA
Ohio - PPNO
New Hampshire - NHPPA
Tennessee - TNPPA (Memphis, Nashville, Chattanooga, Knoxville PPA affiliates)
Virginia - VPPA
Assorted Webinars
*over the years, Betsy has had more than 140 articles published in Professional Photographer, plus additional pieces in other publications.