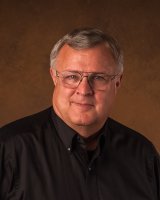 Member Details
| | |
| --- | --- |
| Name: | Donald Aittama |
| Credentials: | M.Photog., Cr., CPP |
| Studio Name: | Don Aittama Photography |
| Address: | 1960 Floyd Circle |
| City/State/Zip: | Mc Gaheysville, VA 22840 |
| State Eligibilty: | VA |
| Phone: | (540)421-5101 |
| Email: | Contact Member |
| Website: | www.donaittamaphotography.com |
Biography
Don's first camera in 1966 was a $20 35mm Sears rangefinder camera that had no light meter and was completely manual. All settings for aperture and shutter speed had to be manually set. Don learned photography with this camera and quickly learned how to get good exposures without using a light meter. Don took a lot of pictures with this camera during his junior high school and high school years. After starting a career as an accountant in 1983, Don set aside his camera and with the exception of occasional family pictures, rarely took it out.
In 2001 Don received a digital camera for Christmas and became interested in photography again. This led to a strong interest in pursuing professional photography as a second career and he started photographing weddings in 2004. Don joined the PPA in 2005 and the VPPA in 2008. Don's accomplishments so far include completing the CPP Exam in 2010, IPC Silver Medalist in 2011 and 2015, IPC Gold Medalist in 2016 and the PPA Master of Photography degree in 2016. Don also has seven PPA loan collection images. Don retired from accounting and wedding photography in 2015 and looks forward to working with fine art photography as well as being a mentor for other photographers. Don's favorite lenses include perspective control lenses which are 100% manual focus.
Don also serves as the Executive Treasurer for the VPPA. Don is married and his wife Julie occasionally works with him in his photography assignments. They have two daughters and two grandsons.