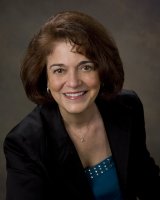 Member Details
| | |
| --- | --- |
| Name: | Jill Bochicchio |
| Credentials: | M.Photog., Cr., CPP |
| Studio Name: | Bochicchio Photography |
| Address: | 11413 Farmland Dr. |
| City/State/Zip: | Rockville, MD 20852 |
| State Eligibilty: | MD |
| Phone: | 301-881-5770 |
| Email: | Contact Member |
| Website: | www.bochicchiophotography.com |
Biography
Biography
Jill A. Bochicchio
Master Photographer, Craftsman, Certified Professional Photographer
Ranked among photography's top professionals, Jill A. Bochicchio has crafted a reputation for creativity and excellence. The Maryland Professional Photographer's Association (MDPPA) named her Photographer of the Year for five consecutive years. Kodak Corporation honored her with five Gallery Awards for Photographic Excellence.
PPA awarded Jill the Silver Elite Award for 2016-2017. February, 2014, MDPPA named Jill, Master Portrait Photographer Of The Year, for 2013, Best Portrait of the Year, 2014, Best Portrait of a Man, 2014, American Society of Photographers Elite Award for highest scoring photograph, Certified Professional Photographers Award for highest scoring photograph, Traveling Loan and Court of Honor. In February 2012, MDPPA named Jill, Master Illustrative Photographer Of The Year. She had previously been named Illustrative Photographer Of The Year, 6 years in a row.
Her outstanding fine art and commercial photographs have appeared in MDPPA's Traveling Loan Collection, the Professional Photographers of America (PPA) Loan Collection and Masters Loan Collection, and private art exhibits. Her photographs have also been exhibited at Epcot in Florida. Her portraits of individuals, families and business leaders throughout the region are widely recognized for their warmth and artistry. In 2012 PPA Master Loan Collection book has a portrait that Jill created of a musician, titled Summoning The Song. Also in the 2014 PPA Master Loan Collection Book, an art image called The Diner.
Ms. Bochicchio has earned both a professional Master of Photography degree and a Craftsman degree and is Certified. She has received the PPA National Award 2010 and the Southeastern Award 2009, for outstanding service to photography. She served as President of the MDPPA in 1988 and Chairman of the board in 1989. Her articles have appeared in several photography magazines and she is a popular speaker and judge for amateur and professional photographic organizations.
Ms. Bochicchio– the official photographer for the National Philharmonic Orchestra for more than17 years.
Her studio, Bochicchio Photography is located in Rockville/ North Bethesda, MD.
Jill A. Bochicchio, 11413 Farmland Drive, Rockville, MD 20852, (301) 881-5770