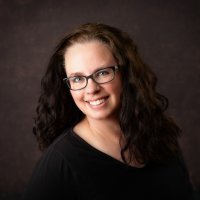 Member Details
| | |
| --- | --- |
| Name: | Lisa Asp |
| Credentials: | M.Photog., Cr., CPP |
| Studio Name: | Tangerine House of Design |
| Address: | 6129 France Ave S |
| City/State/Zip: | Edina, MN 55410-2753 |
| State Eligibilty: | MN |
| Phone: | (952)303-3619 |
| Email: | Contact Member |
| Website: | http://www.TangerineHouseOfDesign.com |
Biography
I've always been a dog lover - from Charlie the Lhasa Apso my family had when I was a child or Chewy the golden I unsuccessfully tried to raise in my college dorm. Dogs have always held something special for me. I don't think I fully appreciated this however, until 2001 when my husband and I adopted a greyhound from a local rescue in Connecticut. His name was Jersey and he was a gentle soul who willingly put up with all of our crazy photo shoots. He was a best friend and my muse. For a photographer, having access to such a beautiful creature was a godsend, and gave rise to many impromptu sessions featuring Jersey: dog supermodel. It was from those early experiences in the studio that I realized the power of an image to illustrate the true soul of a dog - to show it not as a pet, or a possession, but with all the depth and clarity that comes from living together with a dog in a shared world. A great portrait is the image the owner holds in their mind when they think of their dog. An image can be a powerful thing, even after all these years since Jersey passed away - it only takes seeing his face in an portrait and that soul connection comes back. That's the face of my friend, who I love and miss. I thank God that I have those images. It doesn't replace him but it does remind me of the sweetness of life with a dog. And I love bringing the same emotion to my clients.
Dogs and humans are meant to be together. We've evolved together over the past millennia and in my opinion are never as good apart as we can be together. When we adopted Jersey I became aware of the needs of shelter dogs. I never knew so many greyhounds never made it past their last race on the track. Or so many great pets stuck in shelters. I realized that every dollar raised helps find a pet a home and every pet that finds a family helps to change the world. If you know me, you know I'm a bit of a Do-er! So I did what I always do: I got involved. I volunteered at meet and greets, educated everyone I met about the gentle greyhound and the large number of pets of all breeds needing good homes. I started donating my time taking portraits of adoptable dogs to help them find forever homes. I joined with several rescues to fundraise through pet calendars. I was taking pet portraits but also being a Jack-of-All-Trades Photographer: seniors, families, weddings, pets, engagements. I did it all and had a good time! I've taken photos of everything from a Christmas ham to publicity shots for politicians. It wasn't until I moved back to Minnesota in 2011 however that I decided to focus my energy on pet portraits. There's something about starting over in every aspect of my life that I think gave me the freedom to take a risk and specialize with pets. I still photograph the occasional family or senior, but I've discovered there is joy in the aphorism: Do one thing, and do it well.
I am Lisa Asp.
I am a pet photographer.
Tangerine House of Design is in the business of producing the finest portraits that we can. We believe that portraiture is an art form created through the careful application of light, setting and subject. We provide quality portrait services for pets, families and children. We look forward to creating a great portrait for you or your family.
PPA Councilor (2016-present)
Twin Cities PPA 2013-2018 (President – 2016 & 2017; Vice President - 2015)
Animal Image Makers (2018-present) Founder and Director
Lisa has earned the following designations through the Professional Photographers of America:
Master Artist as of 2019
Photographic Craftsman as of 2015
Master Photographer as of 2014
Certified Professional Photographer as of 2010
PPA Elite Plus Photographer of the Year – 2020, 2019, 2018, 2017, 2015
PPA Elite Photographer of the Year – 2016, 2014
PPA Photographer of the Year Medals – 10 years in a row: 2011-2020
Lisa has won a number of awards for her photography including:
Imaging Excellence Award 2019
Grand Imaging Award Nominations (PPA) – 2020 (Animal and Landscape), 2019 (Album and Landscape), 2017 (2nd place trophy - Album)
PPA North Central District:
Top Illustrative Image - North Central District – 2019
Second Place Landscape Image – North Central District – 2019
Second Place Album – North Central District – 2019
Top Album - North Central District – 2017
Third Place Animal Portrait – North Central District – 2016
Top 5 - North Central District Master Artist – 2017, 2016
Top 10 - North Central District Photographic Open – 2017, 2013
Vendor Awards:
Kodak Gallery Award – 2015, 2014, 2012, 2011
Lexjet Sunset Award – 2018
Fuji Masterpiece Portrait Award – 2018
Polaroid Prestige Award – 2013
Certified Photographer Award – 2020, 2019, 2018, 2017, 2011
Local/State Awards:
Master Photographer of the Year – 2020, 2019, 2018, 2017
Portrait Photographer of the Year – 2020, 2018
Illustrative Photographer of the Year – 2018, 2017, 2011
Top Portrait Image – 2020, 2018
Top Illustrative Image – 2020, 2018, 2017
Top Album – 2017
President's Choice – 2014
Judge's Choice – 2020, 2018 (x3), 2017 (x4), 2015 (x2), 2014 (x2)
Court of Honor – 2014, 2013, 2012, 2011 (x2)
HAGA Wedding Award - 2012