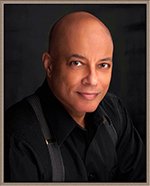 Member Details
| | |
| --- | --- |
| Name: | Steve Clark |
| Credentials: | Cr.Photog., CPP, EA-ASP |
| Studio Name: | Clark Matthews Photography, LLC |
| Address: | 8640 Guilford Rd., Suite 208 |
| City/State/Zip: | Columbia, MD 21046-3162 |
| State Eligibilty: | MD |
| Phone: | 443-917-2922 |
| Email: | Contact Member |
| Website: | www.clarkmphoto.com |
Biography
An electrical engineer for over 43 years I began my photographic journey over 40 years ago. "The engineer in me became curious about how a camera could create such breath taking images. So I bought one, studied the technical stuff, and then read about how some of the world's most famous photographers created their images. I too wanted to create images that tugged at your heart and stirred your emotions." Portraiture became my passion.
Behind the camera since 1978, I turned professional in 1991 after attending a Monte Zucker seminar in New York. Monte's infectious energy and personality along with his amazing images struck a nerve with the passion I have for portraiture. Since that time I have worked for, with, and studied under some of the great portraiture and wedding photographers in the industry. Relocating to Maryland in 1996 and after taking several years off I opened my portrait studio with a few weddings thrown in for good measure. With the opening of my new studio, located midway between Baltimore and Washington in Columbia Maryland, Clark Matthews Photography, LLC proudly offers in studio and on-location Classic Portraiture.
I give back to professional photography by teaching my fellow photographers how to present their images to their clients and portrait lighting. Now with Anne Kelley-Looney, Cr.Photog., CPP, photographers are taught to understand, appreciate, and emulate the lighting created by Master Painters such as Rembrandt and Vermeer. These classes include museum visits to the National Gallery of Art and the National Portrait Gallery. I have also taught portrait lighting at PPA state affiliate meetings as well as mini-courses at the Mid-Atlantic Regional School of Professional Photography (M.A.R.S.), a PPA affiliate school.
As a member in good standing of the Professional Photographers of America (PPA) since 1991 I became a Certified Professional Photographer (CPP) in 2004, a PPA councilor in 2006, earned my Photographic Craftsman degree in 2008, and became the American Society of Photographers (ASP) Maryland representative in 2012. In 2004 I was 2nd Runner – up Maryland Professional Photographers Association (MDPPA) Portrait Photographer of the Year and recipient of the MDPPA Achievement award. In 2008 MDPPA honored me with the Southeastern Professional Photographers Association (SEPPA) Award, the PPA National Award in 2009 followed by the Ron Coss Board of Director's Memorial Award in 2012 and President's Award in 2011 and 2013. However, the ultimate MDPPA honor occurred late in 2012 when the members awarded me a MDPPA Life Membership. I have served on the MDPPA Board of Directors from 2002 through 2013, was their Treasurer for most of that term, continued to help in the background until I was asked to rejoin the board in 2018 as Treasurer. In 2010 I was elected to the Board of Trustees of M.A.R.S. after attending the school since 2002 as a student (first year) and student/assistant from 2004 – 2009. In 2017 I was elected to the ASP Board as a Governor, in 2018 earned the ASP Service Award and was elected to the ASP Executive Board, and in 2019 received the ASP Educational Associate (EA-ASP).
I have now set my sights on obtaining the Master Photographer degree with an ultimate goal of becoming an ASP Fellow.